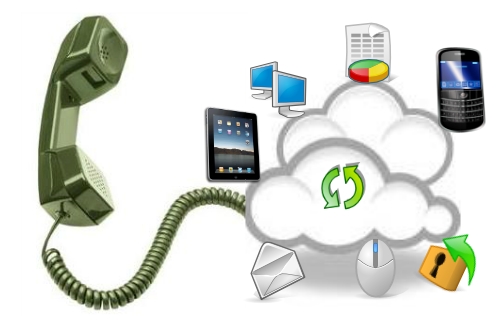 Session Initiation Protocol (SIP) lets you move your current PBX phone system to the cloud. With the help of SIP, Voice over Internet Protocol is possible.
Here is a wild guess: the success of your business depends on how well you can communicate. And not just with your consumers, but also partners, prospects, vendors, and coworkers.
If all the systems that support your business communication are not up-to-date or reliable, you will struggle. Phone calls are a big one. If you are dealing with inefficient phone systems or high expenses (or both), you'll want to consider a SIP trunk provider.
Whether you want to run voice calls or instant messaging you can use an internet-based VoIP phone survival provider for both.
SIP calling will reshape the quality of your business phone system while bringing the cost of it down. In this article, we will describe how SIP works and how you can make the most of it.
What is SIP Calling?
SIP calling, or Session Initiation Protocol calling, voice calls are transmitted over a SIP trunk or a SIP channel. It is interchanged with VoIP calls. SIP calling basically uses VoIP for moving your analog call traffic, over an internet connection.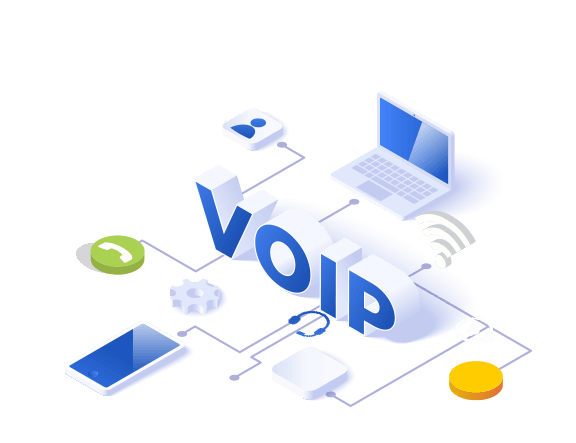 The simplest way to understand this is to use visualization.
How Does a SIP Call Work?
A traditional phone system contains 3 parts:
PBX (Private Branch Exchange): This is an on-premises system that manages your calls
PRI (Primary Rate Interface) lines: These are lines that are used to connect calls to the PSTN
PSTN (Public Switched Telephone Network): It is the network that is used for routing calls to their destination



SIP calling eliminates the requirement for PRI lines. A SIP trunk, a phone line that takes the help of the SIP protocol, is installed virtually over your internet connection. It then takes the help of this internet connection to establish a connection between your PBX and PSTN, sidestepping the PRI lines.
This allows you to take advantage of call management features like auto attendants, call forwarding, voicemail, etc., without analog or multiple phone lines.
The Benefits of SIP Calling
You must have understood that SIP calling can be crucial to moving your company forward. Let's unpack the main advantages of SIP calling and its impact on your business.
1) Cost-effective communication
Imagine the amount on your existing business phone bill. Just think of paying up to 70% less than the existing. With SIP trunking, you can really achieve this.
If you are wondering why there's such a difference in communication costs, here's what SIP calling will do for you:
No requirement for new, costly hardware
Avoid excessive installation and maintenance costs
No service disruptions, so you are not losing business
With SIP calling, you can eliminate any worries about the cost of your phone setup so you can focus on your customers.
2) Easy scalability
"Okay, the costs are less, but my company is expanding. Will I have to pay the same as before SIP just because of that?"
This is a reasonable question. You don't want to swap your entire phone system only to be back at square one when you hire more persons or extend to new locations.
When you use SIP trunking, everything ranging from phone calls to conferencing mode will take place over the Internet. That means you don't need to invest in buying more physical lines just because you require more phone numbers or concurrent calls.
Your SIP provider will help you in adding more lines, and you can even do it yourself. Easy.
3) Unified communications = flexibility & productivity
If we go with the differences between PSTN, VoIP, and POTS, we came to know that companies that utilize unified communications save up to 115 minutes per day in the case of a single user. That's almost two hours!
It's easy: A SIP phone system allows you to create a unified virtual presence. Instead of consistent switching between communication channels, you can centralize and synchronize them.
The final result is, you will see finer collaboration, productivity, and efficiency. Whether you are a single office with 10-15 people or have hundreds of employees across the world, you can reach everyone through a device they already have i.e. their smartphone.
4) Reliable, high-quality calls
Physical landlines can break down when you need them most. Power outages, system malfunctions, or bad weather are not something that you can plan in advance.
Poor-quality or no phone calls at all are not an option.
The good thing is, SIP calling makes certain to receive calls even in these unpredictable conditions. This is possible because of redundancy, which automatically reroutes your calls to your other locations or employee mobile phones.
5) Excellent user experience
Finally, if you fear you'll have to master new technologies and train your employees on them, you can relax.
You can manage everything about your SIP account from a simple interface. Your SIP provider will ensure you're set up and good to go. You can use it to manage your entire business phone system, such as call routing, extensions, adding phone lines, and much more.
It's a user-friendly way to gain full control over your company's entire communication system.
Who Uses SIP Calling?
Companies with a current on-premises PBX system, also called IP PBX, can take the benefit of taking their PBX system to the cloud.
Bigger companies may be more reserved when it comes to switching to SIP calling. This can seem particularly challenging if their employee list is in thousands and that too in many countries or continents. It makes switching to SIP difficult without service disruption and a steep bill.
But it is a fact that the longer you delay the switch, the more expensive it is to run your business communications in the future.
SIP calling lets you:
Collaborate over messaging, conference calls, etc.
Connect with anyone both inside or outside your organization on an instant basis, no matter what technical setup is or what location they are at
Use your preferred device to make crucial calls by turning your laptop, tablet, or other such gadgets into a softphone
Integrate each of your communications channels
Whether you are looking for a small business phone service or an enterprise-level, moving your telephone calls to the cloud will pay off.
Can I make SIP calls on Android and iPhone?
Indeed, you can easily complete calls using your SIP trunking provider, all you need is a little extra configuration. If you have a smartphone, you can make SIP calls by using your phone's settings or using a SIP dialing app for better results.
Apple provides developers specific tools to integrate their calling capabilities into the phone for a smooth and compatible appearance for iPhone users. It means that users looking to use their SIP provider require a third-party app to make calls from the phone.
For Android users, Google provides built-in settings for registering a device with a SIP provider. They also offer ways for developers to create familiar calling interfaces that users will love.
Benefits of SIP calls:
Calls can be received on a single device to multiple numbers, like personal and work numbers
Separate personal and business calls
Increased availability and performance in areas with inadequate coverage
High-definition call quality due to wideband audio codecs and higher bandwidth
To enable SIP calls on your iPhone:
from the App Store. If you use VoiceRules, that's all you require.
Go to App Store and download a SIP calling app. Fill in your username and password from your SIP provider. You may require to contact your VoIP provider to get these login details.
To enable SIP calls on your Android phone:
Recommended: You are required to download the VoIP app from your VoIP provider like VoiceRules
If you don't have VoiceRules, you will be required to configure your SIP Calling: Open the Phone app and tap on the More (…) menu. Now select Settings > Calls > Calling accounts > SIP accounts. Now enter your username, password, and SIP server
You may require to contact your VoIP provider for getting these login details
Once your VoIP service is configured, make SIP calls easily just like you normally do with your cellular provider.
This approach to SIP calling is only practical on a small scale. If you require a reliable and scalable phone system, you will have to move your physical phone setup to the cloud.
It doesn't matter how you set up your SIP calls, it leverages Wi-Fi calling. Once you are connected to a wireless network, you can easily call from your mobile phone using Wi-Fi instead of your cellular network.
Difference Between VoIP and SIP
SIP and VoIP are different. As such, they cannot be pitted against each other. They are not competing for consumers to choose between them. Instead, session initiation protocol is one of the industry-standard methods of achieving Voice over Internet Protocol (VoIP).
Here is what you should know about VoIP and SIP, and how they relate to each other.
Key elements of SIP:
Used for modifying, establishing, and terminating multimedia sessions like VoIP calls
Session initiation protocol requests are processed by a SIP proxy, which ensures messages are received in their original formats, such as instant messages, voice calls, and video calls
Sends packets that can include data, voice, or video
SIP phones can also perform independently without a computer
SIP servers also manage the registrations of SIP devices like VoIP desk phones
Key elements of VoIP:
Uses the internal networks or the Internet to receive or make calls
It doesn't utilize one technology, but it utilizes a family of technologies
Sends only voice content over the Internet
VoIP phones must be connected to a laptop or computer
A VoIP provider organizes as well as relays phone calls and video sessions on its network
If you are asking the question of VoIP versus SIP, it probably means you are planning to take all your communication channels online and unify them, so you are searching for the best options for you.
That's a great direction to take!
Get Your Company Ready For SIP Calling
As we have established, SIP calling is here to replace the role of outdated PRI technology that relies on analog lines. Staying old-school with your phone system can cost you a fortune.
Furthermore, you use a PBX today, you can provide your entire office building voice service by using SIP Trunking. If it is expensive to maintain all your equipment or you are paying for excess call capacity, SIP is your best bet.
Are you planning to expand offices or add multiple business locations? SIP scales to your needs!
And if all you are looking for is the reliability and dependability of a cloud phone system centralized in a simple interface, you are definitely ready for SIP.