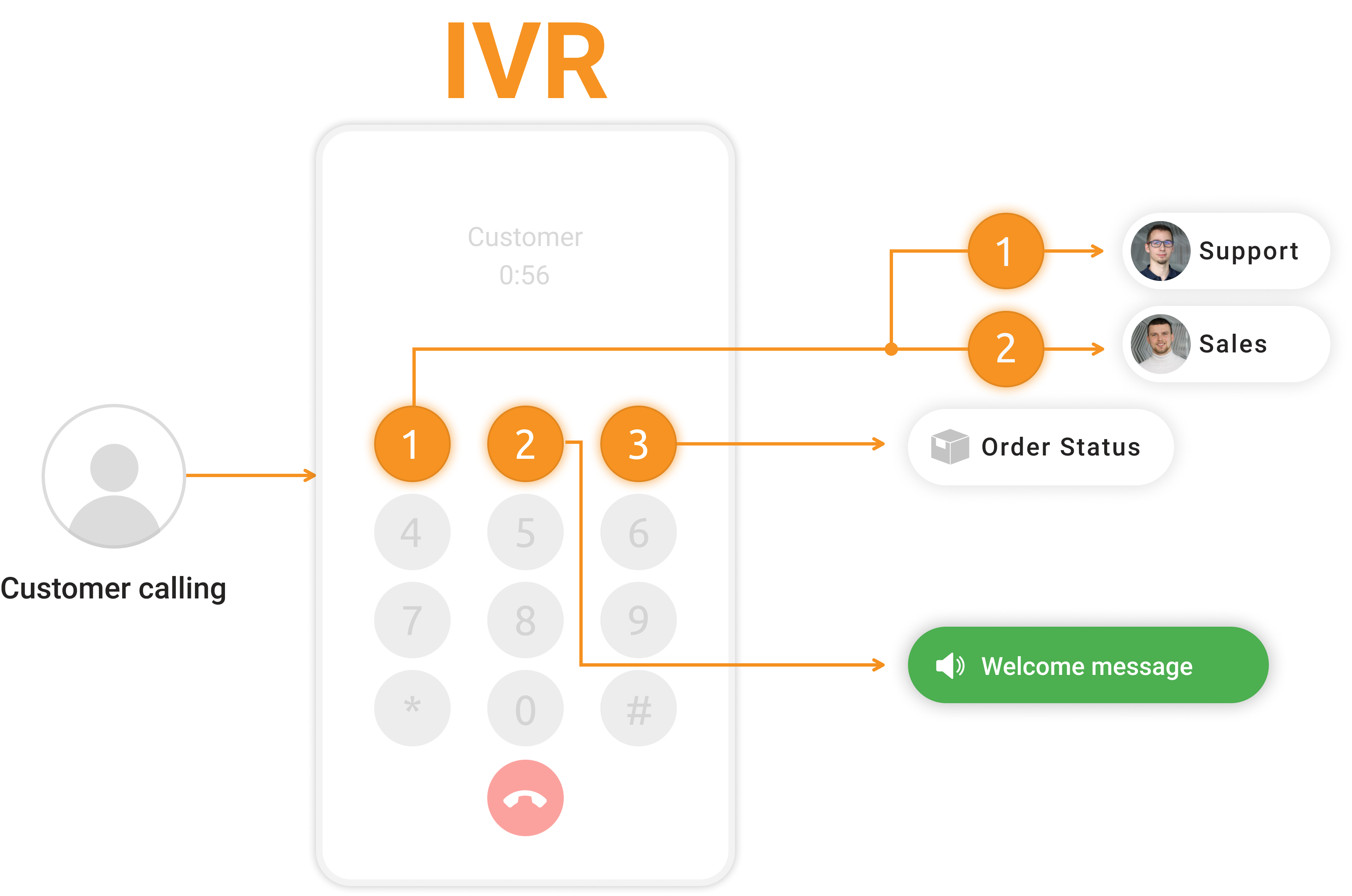 IVR is an important facet of your customer support mechanism. If you don't have IVR scripts for different situations, the very purpose of the IVR software goes in vain.
You should use IVR scripts to greet your callers at all times and guide them with the instructions to connect with the right agent. Having IVR scripts at your disposal helps to ensure the right message delivery to your customers.
In this blog, we will discuss 8 IVR scripts you require for different instances. To begin with, let's quickly have a glance at what IVR stands for and why you need it in the first place.
What is IVR and how does it help?
IVR stands for an interactive voice response, an automation technology that enables your callers to navigate through your business contacts over the phone.
So whenever a customer calls, the auto attendant greets them and guides them through the whole IVR functionality. A customer can tap buttons on the IVR menu to speak to the desired agent.
IVR is not just simply a nice-to-have business phone feature you can survive without. IVR is what turns sub-standard customer service into superb customer support.
If you don't have an IVR system, in place, here are some most important reasons why you need to get IVR:
To help streamline customer support service and set the pace for the customer query resolution process.
It serves as a round-the-clock attendant, answering calls on your business phone all the time.
To remove potential human errors in routing customer service calls.
For creating a good impression at the very first contact point.
IVR Scripts- What are They and Why are they important for your business?
IVR scripts, also called auto-attendant scripts, denote the content of the IVR greetings and menu prompts. In this, customers get to hear pre-recorded IVR voice prompts upon calling your business phone.
An IVR script is crucial as it can make or ruin your customer experience. It is meant to initially greet customers and then provide instructions to navigate through the IVR menu.
Your IVR script must inform your customers about reaching your business during holidays, busy hours, and post-business hours. To ensure a tailored approach, you should devise your IVR scripts for different scenarios accordingly.
If you don't have well-structured IVR voice prompts, you can end up losing significant customers. When combined with simple voice instructions, IVR ensures a convenient resolution process for the customers.
8 IVR Scripts and Auto Attendant Examples
1. The Welcome Message

Nothing reigns over a well-written welcome message to customers. After all, you would like to leave a pleasant first impression on customers.
"Hi, thank you for calling (company name). If you already know the extension number of the person you wish to connect with, please dial it. Otherwise, you can choose among the following options:
Press 1 to speak with our sales representative. If you wish to connect to a customer support executive, press 2.
Press 3, to reach out to our accounts department. Press 4, to speak with a live agent
Press, 0 if you want to leave a voice message. To repeat the menu, press 9."
You can also customize your auto-attendant scripts for including your organization's slogan. You need to make sure that the instructions are simple and short.
2. After Business Hours IVR Script
You can also create an after-business-hours IVR menu to help some of your customers that might be unaware of your business operation hours.
When the staff is not available, a pre-recorded IVR prompt should be there to answer customers. You must also offer your customers the option of recording voice messages.
"Hi, you have reached (company name). Our office is currently closed. Our business operation hours are Monday to Friday- 8 am to 6 pm.
Leave a message with your name, contact, and your question. Someone from our team will connect with your query resolution within a business day."
You can use this IVR script whenever a customer calls your business after working hours.
3. IVR Scripts for Customers on Hold
In case all your agents are busy, leaving customers unattended can lead to bad reviews about the business. This greeting is quite helpful when your caller is on hold:
"Hi, you have reached (company name). All our agents are occupied currently. Press 0 to leave your message. Press 1 to get a callback from the agent."
The idea behind this is to portray to your customers that you value their time. Here's another IVR script you can use in case your customer is waiting for an agent to answer:
"Welcome to (company name). All of our agents are currently occupied in assisting other customers at the moment. Please stay on the line; you will be connected to the next available agent."
4. Product Inquiry Sub Menu IVR Script
Your customers might want to know more details about your product or may have some queries about it. Having a multi-level IVR menu for helping with product-related queries does the work:
"Hi, you have reached (company name) for product-related queries, press 1.
(Upon pressing 1, customers are taken over to another menu)
For reaching out to our customer service dept, press 0. Press 1 for billing queries. Press 2 for delivery queries.
If you wish to connect with a live agent, please stay on the line. Our agent will join you shortly."
5. Customer Service Sub Menu Auto Attendant Script
You might receive huge volumes of queries directed towards your support team. Segmenting your customer service queries helps to narrow down options making query resolution a faster process.
Here's a script to use for your customer support sub-menu:
"Hi, you've reached (company name). Press 1 to access the customer support menu.
(After pressing 1, customers are directed to the customer support options)
Press 1 if you are a new customer. In case you are an existing customer, press 2.
Press 3 for more information about (company name). To connect with an available agent, press 4.
To repeat the menu, press 0."
6. IVR Script for Queue Callback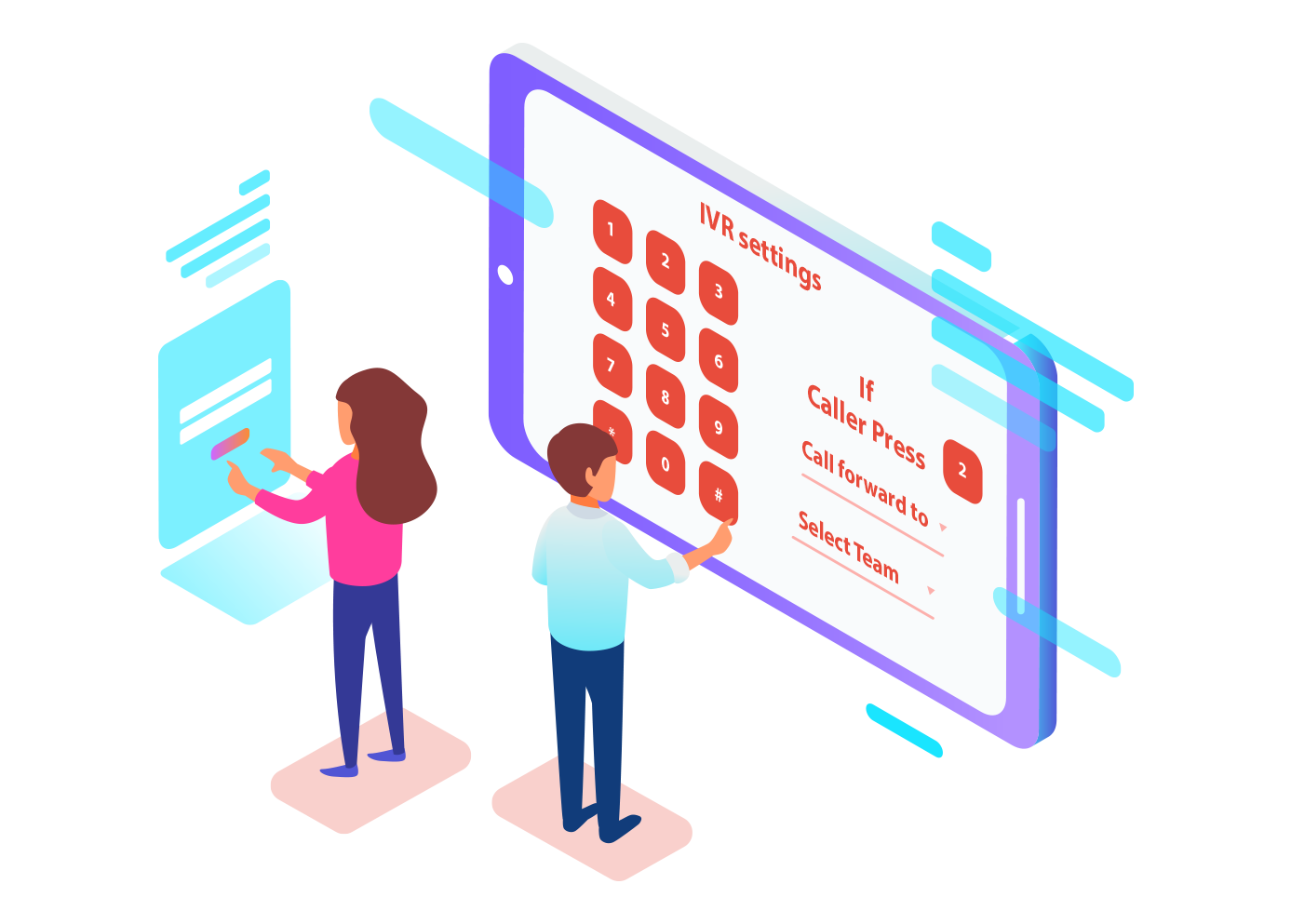 Customers can call you even during peak busy hours. To avoid a bad impression, you can let your customers know of the option for a callback from an agent upon availability.
To request a callback from our agents, Press 1.
Thank you for requesting a callback. Our agent will be in touch with you shortly to address all your queries. Please hang and wait for our agents' call back."
7. Auto Attendant Script for Voicemail Box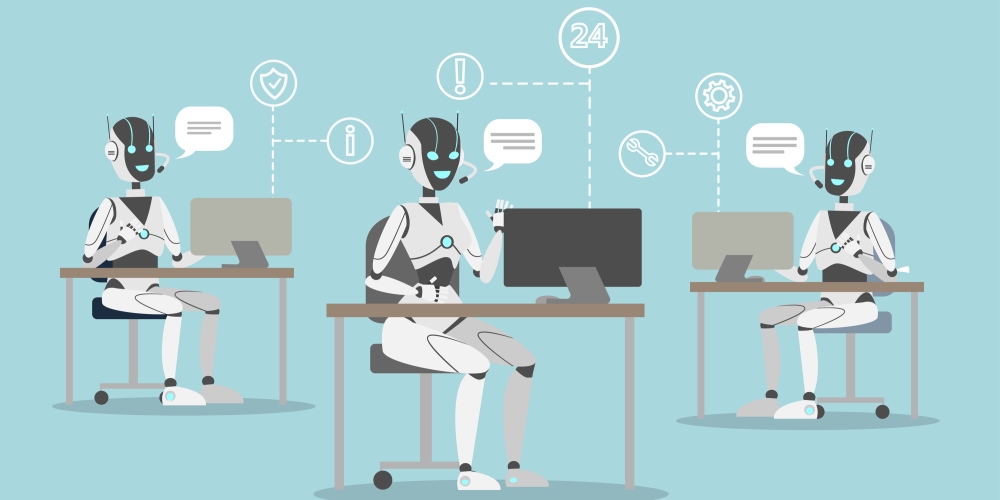 You can offer the option to drop voicemails for the customers calling during busy hours, post-business hours, or during holidays. You will require a good script to evoke your customers for dropping a voicemail.
"Thanks for calling (business name).
We're happy to help you, but all of our agents are unavailable at the moment to take your call.
We will call you back. Please leave your name, contact, and the reason for calling. Have a good day!"
If you are looking for more such voicemail greeting ideas? Please check out our blog post that extensively discusses the top 20 voicemail greeting examples to engage your customers.
8. IVR Script for Holiday Closure
Do you have a plan when your customer calls you during holidays? There will be no human agent to attend or inform them about the holidays.
You wouldn't like to turn them away, right? Using IVR script, you can let your customers know about the holiday:
"Hi, you've reached (company name). We will remain closed from (date) to (date) in observance of (holiday). We will be available to take your query calls starting from (date).
If you want to leave a voicemail along with your name, contact details, and query, Press #. Our agent will connect with you as soon as we resume our business operations.
Have a nice day!"
FAQs About IVR Scripts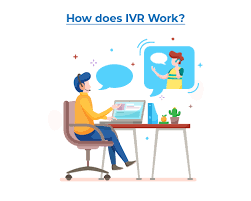 1. What is IVR?
IVR denotes interactive voice response. This automation technology allows callers to navigate through your IVR menu and talk to our agent. The auto-attendant answers to the callers and reads out the required instructions.
2. What is an IVR Script?
IVR script can be described as what the callers hear when they contact you over the business phone. It contains pre-recorded greetings and some instructions to allow customers to navigate through the IVR menu and speak with the available agent.
It also informs callers about business hours, company closures, and the agents' unavailability. Further, the IVR script should be able to redirect agents to the voicemail box or any other specific action steps for quick query resolution.
3. How to Write an IVR Script?
For writing an IVR script, keeping your end goal in mind is crucial. You require different IVR scripts for different scenarios. For example, you will need a customized script for addressing busy hours.
Meanwhile, you will require a different set of instructions for leading the callers to the customer support service menu.
A good IVR script's characteristics include a proper greeting, clear instructions to customers, and an ending remark.
IVR systems, when complemented with well-framed IVR scripts, prove to be a game-changer for your business. If you want to learn how 6,000+ support teams are using VoiceRules to deliver streamlined support with IVR? Our experts can give you a complete IVR walk-through.