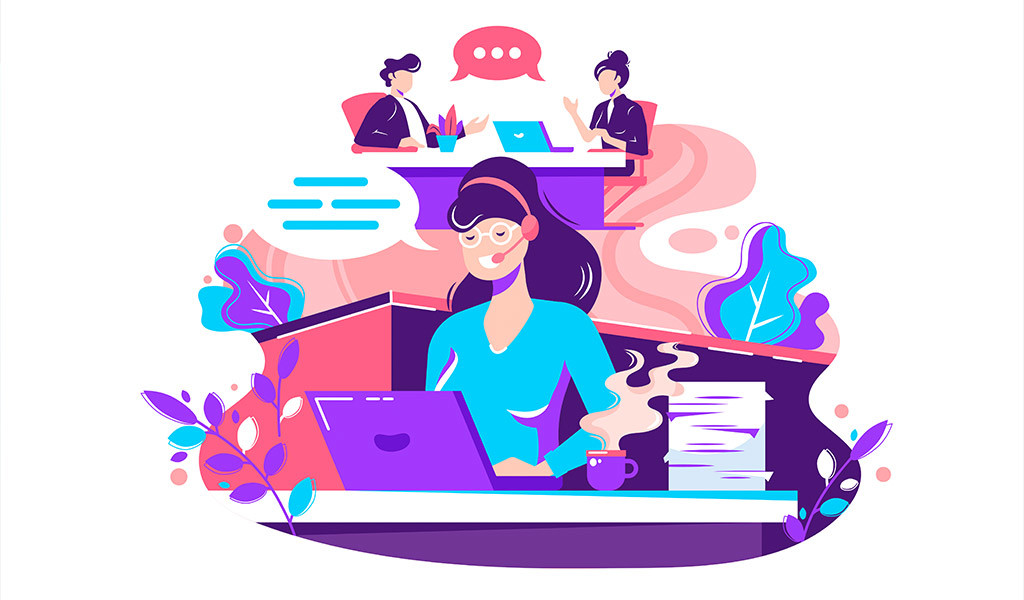 Engaged call center campaigns agents are 3.3X more likely to feel empowered in resolving customer issues. Having well-planned call center campaigns help improve the win rate and speed up customer resolution.
Good cold calling practices can increase the success rate. Likewise, customer experience is subject to a streamlined call routing & resolution funnel.
Call center campaigns are devised to organize inbound and outbound calling operations according to the clients' needs.
What are Call Center Campaigns?
Call center campaigns refer to dedicated efforts aimed at segregating all the calls. The idea is to improve the resources and skills at hand smartly.
Agents can segment their calls through various criteria such as customer profile, goal, or location.
Let's suppose you're in the real estate business. For instance, you can organize outbound calling campaigns to prioritize first-time buyers or divorce leads.
Instead of making calls randomly, a call center campaign helps to streamline calls and reach business goals smartly and fastly.
Here's Why You Need Call Center Campaigns
Call center campaigns are important as they help proactively organize inbound and outbound calls.
Call center campaigns are meant to organize calling activities innovatively to improve the success rate. Support agents handle substantial call volumes each day. Meanwhile, it isn't easy to accomplish outbound calling quotas daily.
Calling activities that are driven by specific goals or criteria engage customers and agents both. This eventually contributes to improvement in customer service and a better sales funnel.
Types of Call Center Campaigns
Call center campaigns can be classified into two parts: outbound calling campaigns and inbound calling campaigns.
Outbound Call Center Campaigns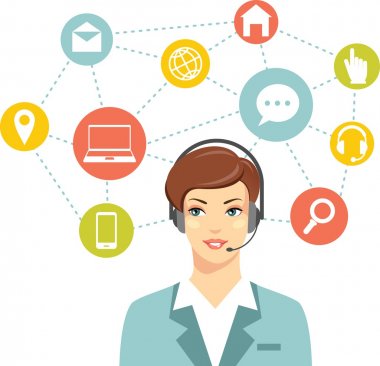 Outbound call center campaigns are sales-oriented and involve calling the prospects or leads to sell products and services. You can create outbound calling campaigns by narrowing down lead lists based on ideal customer profiles (ICPs), demographics, or other concerned parameters.
Typically, outbound call center campaigns can be divided into three categories:
1. Cold Calling Campaigns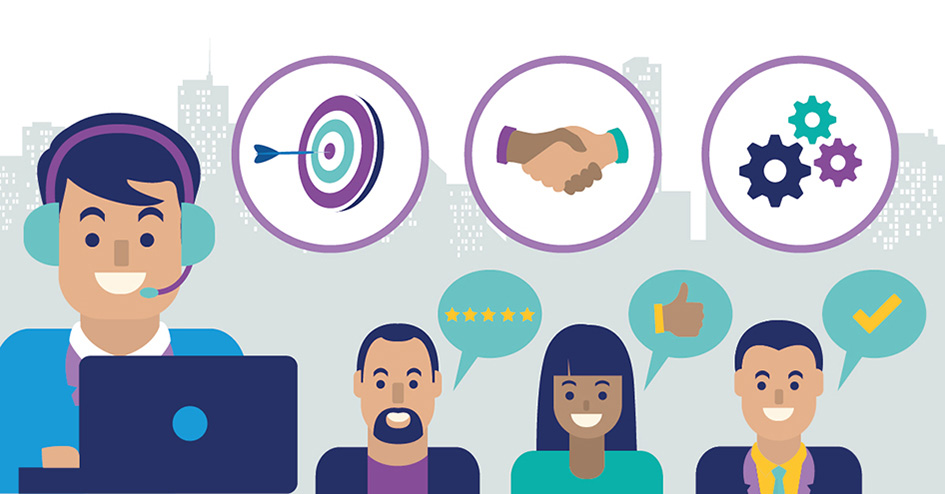 Cold calling campaigns involve making calls to reach out to cold prospects or leads. These prospects have had no contact with your business earlier.
This first point of contact is for acquainting prospects to your product and highlighting the need for purchasing it. However, cold outreach does not translate to approaching random prospects.
It is essential to get high-quality leads and plan out your cold-calling campaigns smartly. Perhaps, you would want to create an ideal customer profile (ICP) that could be based on firmographics, demographics, and other such criteria.
2. Warm Outreach Campaign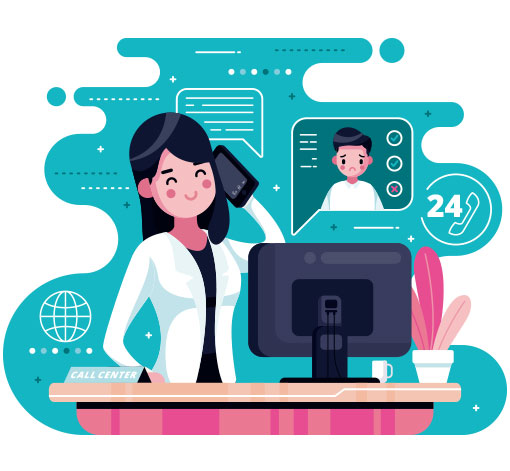 Outbound calling campaigns that target prospects who have already interacted with your business are called warm outreach campaigns. These prospects may have taken initial actions such as subscribing to your newsletter, downloading an ebook, or requesting your product/service demo.
Warm leads are familiar with your business up to an extent. Get acquainted with the needs of your warm leads, take stock of their budget, and gather essential details about them.
Warm outreach is not meant for closing sales but about identifying prospects' needs and potential difficulties. You can strengthen your warm lead qualification efforts by recording every interaction effectively in the CRM.
3. Survey Campaigns
Some outbound call center campaigns consist of carrying out surveys through phone conversations. Here, the idea is to get customer feedback, understand their preferences, and deliver the services accordingly.
Agents can ask objective or open-ended questions relating to consumer behavior, preferences, feedback, etc.
These surveys help build an understanding of customers' sensitivities and create more effective business strategies accordingly.
Inbound Call Center Campaigns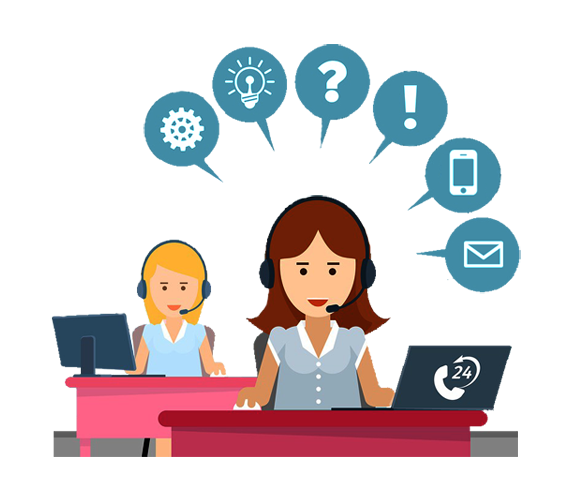 Inbound call center campaigns are centered on improving inbound customers' experience. Just as an outbound call impacts your business, delivering a top-notch customer experience is equally crucial.
Typically, there are 3 different types of inbound call center campaigns, namely:
1. Customer Service Campaigns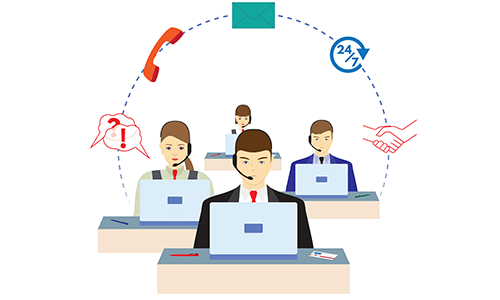 Call centers receive inbound queries from customers regularly. How you handle these customer queries reflects greatly on your business.
You need to effectively optimize your customer service campaigns for providing speedy resolutions. This implies that every customer must be able to get access to the right agent swiftly.
But, in a busy call center that handles a huge amount of calls can be very exhausting. Customer service call center campaigns can deploy call routing, auto-attendant, callback queues and other such features to enable a better customer experience.
2. Inbound Sales Campaigns
Brand awareness through organic or paid channels can also bring inbound calling queries. Managing inbound sales queries systematically is the key to closing the deal.
To attend to inbound sales queries, you will require an efficient team of well-trained & skilled sales agents.
As outbound sales campaigns, converting prospects into customers usher its own share of hurdles. By providing your sales agents with the right tools and practices, you can improve your closing rate.
3. Tech Support Campaigns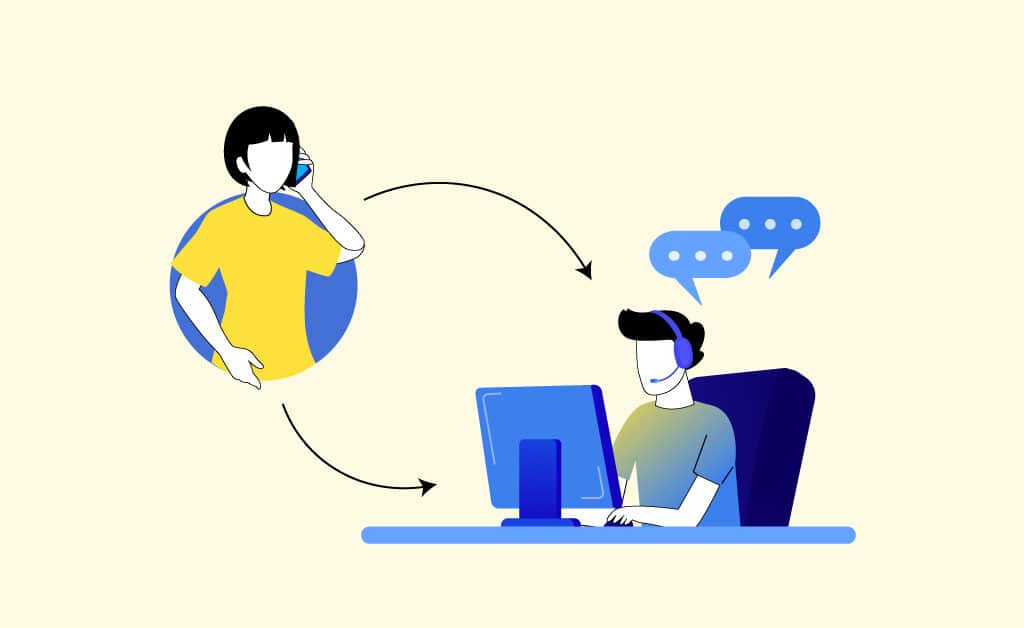 Another type of call center campaign is the tech support campaign. There are customer queries as well as other complex issues.
Tech support agents must be experts in handling technical queries from customers. They should be well-versed with the product/service and must have the knowledge to help in solving complex customer queries.
An important element of a tech support campaign is the intelligent call routing feature. As inbound callers look for swift resolution of queries, call routing helps direct inbound callers to connect to the right agent and enhance the inbound caller's experience.
Best Features for Effective Call Center Campaigns
Every thriving business wants to achieve its goals- whether it is about generating leads or delivering good customer service. For this, you'll require the right call center software features that boost your business efforts.
Real-time Call Monitoring: Guide your You can guide your call center agents during live calls with call monitoring feature. It enables you to listen to live calls between the agents and customers. Moreover, you can whisper instructions to agents without the customer knowing or barge between and guide conversations wherever required.
IVR System: Interactive voice response (IVR) software is a technology for automated voice response. It acts as an auto attendant that greets and guides inbound callers to the right agent, directs them to voicemail, and reads out other relevant commands.
Automatic Call Distribution: Take inbound customers and leads to the right agent or department. In case your agents are busy, you can place the callers in a callback queue or offer the option to leave a voicemail.
Call Recording: Use call recordings to assess not only agents' performance but also enhance the customer experience. Refer to call recordings as an example to guide and train agents regularly.
Business Tool Integrations: Your call center software must be in sync with other business tools so that agents don't have to switch between different devices constantly. CRM integrations, in particular, can be beneficial in simplifying and streamlining workflows.
Call Center Software for Calling Campaigns
A good call center software closes the gaps in low-grade call center campaigns. It enables you to develop and implement high-ROI inbound and outbound calling campaigns for your business.
VoiceRules is a cloud-based call center that provides the best features to cater to outbound and inbound calling campaigns. More than 6,000 businesses across different industries rely on VoiceRules for their efficient call center operations.
Talk to our team of experts to avail a complete guide of VoiceRules's call center features!