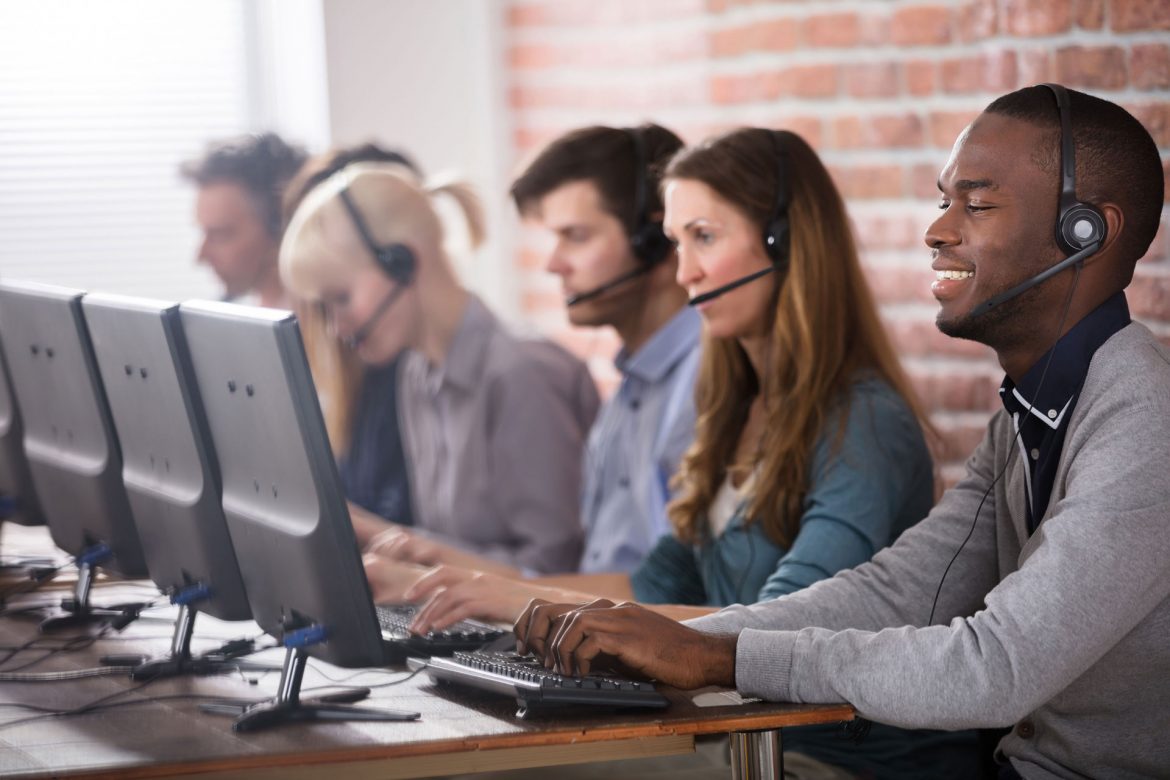 Switching your old office phones to a new system can seem like a daunting task that leaves you wondering – why switch to VoIP?
While composing this write-up, we examined over 1,000 small businesses with the help of VoIP statistics to make you understand its cost benefits. In this blog, you'll learn about VoIP utilization, VoIP savings, and cost-effective VoIP solutions.
Furthermore, we delve into the economic benefits of migrating to VoiceRules in the article, as well as three ideas on how to maximize those cost savings if/when you decide to go for the upgrade.
Points to Remember
We have gathered some highlights based on the data derived from small businesses which are utilizing VoiceRules.
Related to Cost Savings
By converting to VoIP, businesses can save more than half of their monthly telecom costs
An on-premise phone system normally costs $20,000 for installation, whereas a VoIP setup costs as little as $0.
Each month, the average employee consumes 400 minutes. So, organizations can save a lot of bucks by combining their customers into a pay-per-minute VoIP plan rather than paying per user.
Related To VoIP Facts
SMS is used by 47% of SMBs to communicate with their clients.
When it comes to making work calls, 74% of employees use a mobile app.
A toll free number is used by 22% of SMBs.
Callers have 3 alternatives on average while dialing a phone number.
Callers can enter an extension on 89 percent of phone menus.
The average length of a phone menu greeting lasts 15 seconds.
Related to Call Activity
A caller's average hold time before hanging up is 90 seconds.
The typical caller waits 36 seconds for an agent to answer.
Now that you have insight into the facts bracing the unprecedented drift towards VoIP solutions, it's time to shed light on the foremost – "What is VoIP Savings" before skyrocketing with the benefits.
What are Actually VoIP Savings?
The average savings businesses see after switching to VoiceRules VoIP systems The average savings experienced by enterprises after switching to VoiceRules VoIP systems range from 30% to 50%. While the amount saved varies from company to company, practically all of them see a significant reduction in their telephone costs. Companies that switch from an on-premise phone system to a cloud-based phone system see the most significant expense savings.
How VoIP Can Help you Save Money
There is no equipment available. Unlike traditional phone systems, VoIP providers manage your whole phone infrastructure. VoIP also eliminates the need for in-house servers, as well as the associated maintenance costs. Everything is done off-premise "in the cloud" with a hosted phone system, so the cost of servers and VoIP maintenance is divided among the subscribers, and everyone saves.
Making changes is easy and simple. VoiceRules and other VoIP services give online tools that anyone with no prior VoIP knowledge can utilize. Adding features, users, phone lines, and other extras can all be done using a web browser and eliminate the need for an on-site technician. As it is so simple to perform everything online, firms save money on service fees for making system updates.
Long-distance charges are kept to a minimum. VoIP service enables you to make international calls at local rates, depending on the provider. So, when you initiate an international call, the VoIP provider establishes a connection with the destination country and, in effect, originates the call from within that country; as a result; you need to pay according to the local rate.
Benefits of VoIP
While small business phone expenses vary, the benefits of VoIP for businesses come in the disguise of significant financial savings. The flexibility and convenience of a VoIP phone system keep costs and service difficulties low as the business grows and evolves.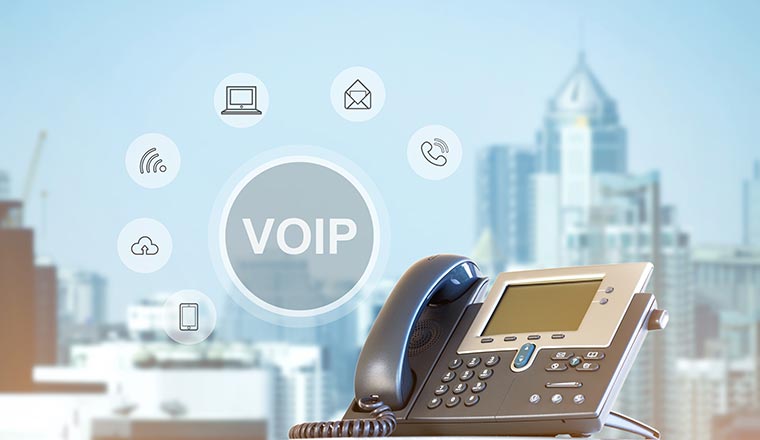 Employees can use their Mobile Devices with VoIP
VoiceRules has an integrated mobile app, that allows customers to make and receive calls/texts on their mobile device using their business phone line. Calls on the mobile app are distinct from personal calls, and it's easy to tell when a work call versus a personal call is coming in.
Moreover, you can add phone users to your system using the mobile app without purchasing new desk phones. This also implies that you won't have to replace your old phones in the future.
You can call and text using the VoiceRules Webphone in addition to the VoiceRules Webphone.
VoIP Eliminates the Need of Expensive Hardware and Setup
By switching to a hosted VoIP service, you can get rid of all of your on-premise server hardware. Businesses can reduce total expenses by sharing a load of hardware and maintenance with other users by transferring communications to the cloud. Instead of purchasing new equipment for each office site, organizations can use a virtual phone system for all operations.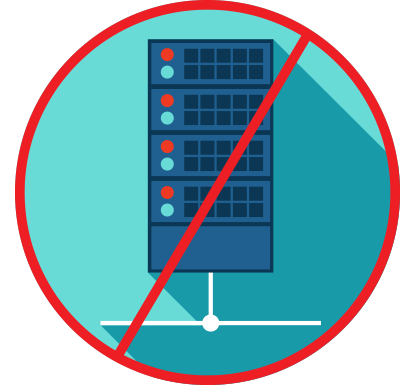 When you switch to a hosted phone system, you'll never have to worry about system updates or maintenance again. The VoIP service provider is responsible for all charges associated with server difficulties and hardware breakdowns.
Configuration and Customization of VoIP
VoIP phone service providers set up and manage features, users, and phone numbers using a web interface. There is no programming requirement; therefore, making zero-hours from IT.
To set up and administer all features, users, and call routing, VoiceRules provides an easy-to-use website. The VoiceRules website allows you to do everything from creating call groups to submitting custom hold music. Even non-technical users can configure a whole phone system in minutes using visual tools like Call Flows.
According to Versa Products, a furniture maker and eCommerce company in Los Angeles, management was one of the greatest pain issues with their previous phone set up.
Our communications are now much more efficient and VoiceRules's user-friendly interface is much easier to use and manage as needed. Whereas before it was necessary to contact a technician for any little change, I can now manage everything right through my browser, and it goes live instantly.
– Nathan Endow, IT Director
Businesses can save money (and time) by utilizing online management every time a system modification is required.
Furthermore, advanced system customization is significantly simpler. VoIP allows you to customize your phone system in ways that traditional phone systems do not.
VoIP Scales as your Company Grows
Scaling operations between physical office locations and within the company are simple and quick with hosted phone systems because they are managed via a remote internet management panel. Your firm is never limited to a specific setup or location with a hosted phone system, and you can scale up your phone system as your company grows. Besides, you can add a new person, department, or even location online. New phones can be delivered ready-to-use, reducing IT personnel's deployment time significantly.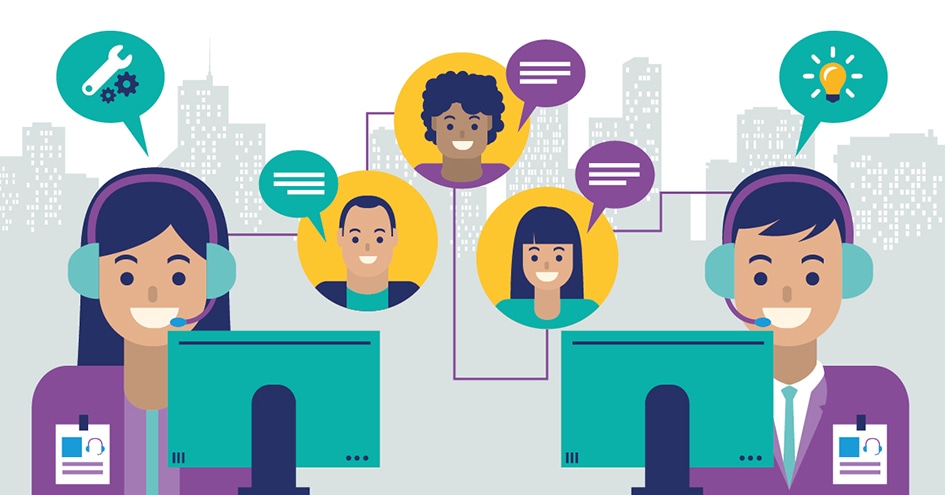 Furthermore, because you are not paying for lines, VoIP cost is far more scalable than traditional phone service. With a typical phone system, you have to pay for the physical line to run the desk each time you add a user. Though, adding users to VoiceRules is completely free.
Three Ways to Save Money While Switching to VoIP
These cost-cutting possibilities were not available to small firms a few years ago, before the "cloud" hype. Most businesses are still emotionally linked to their old landline phone service, but with a new viewpoint, these methods for cutting your business's phone bill are simple and easy to apply.
1. Reduce the number of phone lines
Is it still necessary to pay for "dummy" phone numbers in order to manage several calls? Businesses are compelled to purchase multiple phone lines with traditional phone carriers like Time Warner and Comcast so that if an existing call is answered, a new incoming call will "rollover" to the next line.
But, what happens if there's the third call?
To avoid sending calls to a busy signal, you'll have to maintain buying lines.
Rollover lines are no longer necessary with VoiceRules' cloud platform. All simultaneous calls can be handled by a single phone number. This means that a firm with 100 employees can receive and make multiple calls simultaneously using the same phone number. Callers are never put on hold, and a company can easily manage as many calls as it has physical phones.
Callers are frequently routed to an auto-attendant or a live receptionist when they call a business consultant. Then, callers can provide input or track down the extension of the person they're attempting to contact. This eliminates not just the need for each employee to have their own phone number but also the cost of Direct Inward Dialing (DIDs). Still, you can give each employee or department their own phone number, but for the majority of businesses, this "number-trimming" will significantly reduce monthly costs.
Tip: Make a list and see how many of the phones sitting around your office actually need unique phone numbers. Now multiply that number by however much the monthly cost is for each of those numbers and you'll start to see how it adds up.
2. Stay Away from "Unlimited" Calling Plans
In basic economics, scaling is the most important rule. It's one of the reasons why Amazon's cloud servers are such a valuable resource for small businesses. Rather than paying a fixed amount and wasting money on idle capacity, you can just pay for what you use. Consider this: rather than renting my own storage container; I can share a larger area with others and come and go as I choose, resulting in a cost that swings with my usage.
So why aren't we doing it with our calls if we're doing it with everything else?
Phone companies utilize "unlimited" plans as a marketing tactic to persuade you to pay for more than you use. Most employees make 400 calls per month on average, which does not always add up to the higher price of the "unlimited" plan.
3. Switch to a Cloud-Based PBX.
Computers, furnishings, and even an old copy machine are all easy to upgrade in the office. In comparison, the phone system seems onerous to upgrade.
Do you remember the last time you upgraded your phone system? Perhaps never. There was no evident reason to fix a phone system that "wasn't broken." Although, presently, there are many more financial incentives to upgrade to cloud-based phone systems that employ VoIP than conventional phone systems.
Companies have saved over 70% on their monthly costs after switching to VoiceRules, and this isn't a singular case.
How is it feasible that such a large amount of money can be saved?
Firstly, it saves on the pricing structure.
VoiceRules includes all users, regardless of plan or phone number, so you'll save money not only on phone numbers but also on user fees.
Secondly, as VoiceRules is cloud-based, no hardware or PBX equipment is required. This means you won't have to pay for any maintenance, improvements, or damages. All you need is internet connectivity and the gadgets of your choice. VoiceRules is compatible with IP phones, softphones, and mobile app.
Lastly, the VoiceRules is a cost-efficient full-featured business phone system. It provides all of the calling capabilities that small businesses require in a phone system, including IVR menus, call recording, voicemail, and call forwarding, at no additional cost.
Switching to VoIP
Finally, if you're migrating to VoIP, test the service before making the switch permanently. You'll get a sense of the service quality and usability of the interface, as well as a peep into the provider's customer service experience. Low-cost VoIP service does not necessarily imply low-quality service. That's why we provide a full 7-day free trial so that you can try it out for yourself.